The aim of the practice is to:
Provide a quick response to treatment requests

Offer appointments within 24 hours for acute clients

Offer appointments within 72 hours for non-acute clients

Help people understand what's wrong with them through accurate diagnosis and enable them to get better without fear

Not just fix the current injury but ensure that the cause is identified and a rehab plan is put into place to improve general biomechanics and wellbeing
Help people stay active and enjoy playing sport

Educate local sports club members and clients on injury prevention

Provide educational lectures to sports club members, coaches other local interest groups and GPs as they request them

Maintain BUPA accreditation and partnership

Provide relevant medical practitioners ie GPs and Consultants with accurate diagnoses and feedback on clients as required
Clinical Lead, Chartered Physiotherapist and Practice Manager
Natalie Scott, BSc Hons MCSP SRP
Natalie Scott, BSc Hons MCSP SRP 
I am a passionate believer that everyone is entitled to move and be active free of pain.  We are not all born with the same fit bodies and minds, some of us inherit less than perfect genetic traits, whether these be physical or otherwise.
For me Physiotherapy is about seeing the WHOLE picture. I never treat a joint or pain in isolation, but try to look at the whole person.  The biomechanics of the body affecting the joint, the wear and tear put on it, the sport or training regime which might have flaws, the psychology behind the problem are all contributing factors. As are the general day to day ergonomics of daily life and posture.
Often the body cries out for help through physical maladies when it is the spirit that is in pain.  I see our job as being able to help people identify and understand their problems and causes and help find a way back to full mental and physical health.
Acupuncture has been very a effective tool which is why we all embrace it at Medstead Physiotherapy.
I set up Medstead Physiotherapy in 2005 following a long career in the London teaching hospitals and private sectors. It started in my front room and slowly grew as the ethos of the practice and the way we nurture and care for all of our clients was recognised by Doctors, Surgeons and patients alike. We have referrals from London, Reading, Winchester, Basingstoke and Southampton; working alongside cutting edge and world leading surgeons.  We have also developed strong links with Ian Jones past head of prosthetics at Headley Court Military rehabilitation hospital, and regularly consult and treat his private amputee clients.
Although we see a lot of top sporting professionals, some Olympians and World Record holders, we also treat everyday people with everyday problems with the same commitment to treat, rehabilitate and help improve their understanding and self-care regimes. This is because to me, everyone is a hero in their own way and deserve the best care I can give.
I have had some great Physios work with me over the years, some like the wonderful Ros Heron retired, others went on to run clinics with 50 physios and others with my support have set up on their own.  They have all been great assets to the team. A team which is currently the strongest its ever been! With Alastair, Daisy, Roonie and Hannah's help, i feel that there is no problem we cant help resolve. And with Andy our great new addition as Massage Therapist we are complete.
Clinical Interests 
For the last 23 years I have been involved with Physiotherapy in Sport. My  degree dissertation was based on the prevalence of injuries in Martial Arts.
In the 1990's I was involved with a Sunday League Football Team for over 2 years and my main duties were :
Pitch side assessment of injuries
Advice on management of acute injuries
Strapping and taping
Development of personalised exercise plans for injured players
One of my great interests in the early 2000's was golf biomechanics and injuries. Having completed the specific golf injury courses recognised by the PGA in the UK and Australia became a golf injury and rehab specialist.
I also was a visiting lecturer and examiner at Southampton University Physiotherapy BSc and MSc degree courses and hope that I helped to shape the Physios of the future.
Although we see a lot of top sporting professionals, some Olympians and World Record holders, we also treat everyday people with everyday problems with the same commitment to treat, rehabilitate and help improve their understanding and self-care regimes. This is because to me, everyone is a hero in their own way and deserve the best care I can give.
Summarised Time-Line 
1992 – 1996 Education: University of East London 4 year Hons Degree
1996  Became a Chartered Physiotherapist CSP
1996 Became a  SRP/MHPC State Registered Physiotherapist/Member of the Health Professions Council
1996 – 1998 Whittington Hospital and UCLH, London Junior Physiotherapy Rotations
1996 – 1998 Worked with Sunday League Football team
1999 – 1999 Private Practitioner: (Australia) Caville Ave. Physiotherapy Clinic
1999 – 2001 Kings College Hospital, London Senior II Physiotherapy Rotations and GP Practice
2000 Joined OCPPP  (Physio First) Member of the Organisation of Physiotherapists in Private Practice
2000 Qualified in Sports Injury management
2000 Joined  ACPSM Member of the Association of Chartered Physiotherapists in Sports Medicine
2000 Qualified in Pilates
2001 Joined AACP Member of the Acupuncture Association of Chartered Physiotherapists
2001 Qualified in Acupuncture
2002 – 2003 International travels working around the world from Asia to South Pacific
2003 BUPA, Harpenden, Herts Senior I Physiotherapist Outpatients
2003 – 4 Premier Health and Sport Therapy, London Senior Private Practitioner – helped set up the physiotherapy services in the Medicentre walk in GP practices in London
2004 Qualified as Golf Injuries Specialist
2004 Moved to Medstead and Joined Winchester Physiotherapy and Sports Injury Clinic
2004 Joined Southampton University Lecturing Team
2005 Set up Medstead Physiotherapy and Sports Injury Clinic
2007 Had my first son
2008 Moved the Practice to Boundaries GP Surgery
2009 Had my second son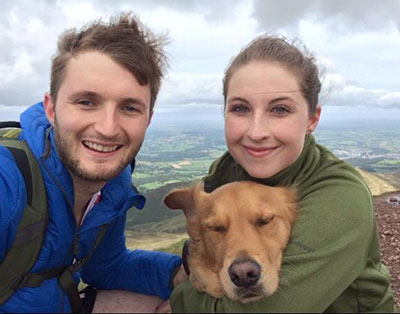 Chartered Physiotherapist
Alastair Jones
I have been a qualified physiotherapist for over 5 years now. I have been working in the NHS completing my junior rotations initially in Wales and then in Hampshire. I knew from the beginning of my student days that I wanted to specialize in musculoskeletal physiotherapy, and I have gone on to work within this as a senior in the NHS in Guildford and now at Medstead physiotherapy.
Recently I have also begun to work alongside GPs as a First Contact Practitioner to triage, treat, order investigations and refer musculoskeletal patients.
I aim to provide clarity on your condition, education and insight into your pain and how you can best manage it and treat using a mixture of exercise prescription, manual therapy and acupuncture.
Professional Timeline:
2011-2014: BSc (Hons) Physiotherapy – Cardiff University
2014-2016: Glangwili Hospital, Carmarthen and Prince Phillip Hospital, Llanelli – Junior Physiotherapy Rotations
2016-2017: Basingstoke and North Hampshire Hospital – Junior Physiotherapy Rotations
2017-Present: Royal Surrey County Hospital, Guildford – Senior Musculoskeletal Physiotherapist
2018-Present: Medstead Physiotherapy, Four Marks – Private Musculoskeletal Physiotherapist
2019-Present: Royal Surrey County Hospital, Cranleigh – First Contact Physiotherapist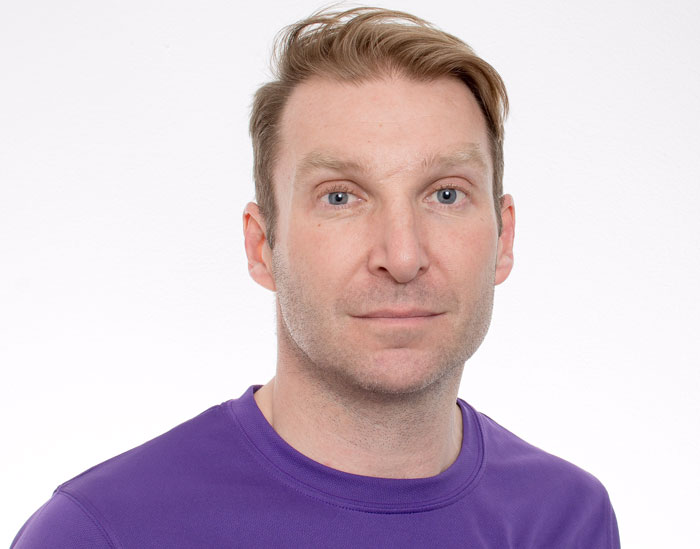 Sports & Remedial Massage Therapist
Andrew Cooper, LSSM/BTEC Dip, BSC Hons, PGCE Secondary
I would like to take the opportunity to introduce myself, and a little bit about me and how I have been led to massage therapy.
My background
I started my career in the leisure industry, working as a lifeguard and swimming teacher. My love of sport and teaching took me to university where I obtained a BSC Honours degree in Sports Science and Leisure Management from Brunel University, followed by a PGCE in Secondary Physical Education at London Metropolitan University.
I have over 20 years' teaching experience and have been recognised as 'outstanding' and 'the driving force behind high-quality PE teaching'. I have also founded, and still run, a very successful swim school in Surrey and Hampshire. I am a long-term sports fanatic, and nowadays, you'll find me playing competitive hockey for Alton Hockey Club, and when I'm not on the hockey field, I'm either outdoors riding my mountain bike, open water swimming or spending time with my family.
Massage Therapy
I trained at the highly-respected London School of Sports Massage (LSSM). This involved a year of intensive study of anatomy and physiology as well as massage and advanced soft tissue techniques, culminating in a Level 5 BTEC Professional Diploma in Soft Tissue Therapy – one of the highest levels of clinical massage therapy available in the UK.
I believe that sport and being physically active (no matter what shape or form that takes) is really important for our mental and physical well-being. I have seen from personal experience, and from friends and family, the huge impact massage therapy can have. Sports massage allows individuals to keep their body functioning at its optimal level, whether they are 25 or 85!
For years I had experienced severe pain in my groin and back. Pain which was sometimes so severe that it stopped me from doing the activities I love – which can be soul-destroying. This all changed when I met a talented and inspirational massage therapist who not only helped me with my pain in the long term, he also inspired me to make this my career.
I love seeing the positive changes that I can make to people's lives by reducing their unnecessary pain and debilitation and take pride in helping people reach their full physical potential.
I am really looking forward to working within the clinic, and with yourselves.
Summarised timeline
Education
1996 – 1999: Brunel University BSc Honour – Sports Science/Leisure Management
2001 – 2002: University of North London – PGCE Secondary: Physical Education
2018 – 2019: London School of Sports Massage (LSSM) University of Southampton – BTEC: level 5 Professional Diploma in Soft Tissue Therapy
Employment
May 2015 – To date: Founder/Director of Edge Sports and Activities Ltd
May 2011 – To date: Water-ski Coach (part-time) – Oxford Wakeboard & Waterski Club
July 2002 – July 2018: Teacher of PE/HoY/Sports Academies Director – Southborough High School, Surbiton, Surrey
Autumn '95 – July 2014: Swimming teacher (part-time) – Sea Lions Swim club
Jan 2009 – Jan 2013: Swimming teacher (part-time) – Swim Excel
Dec 1999 – Feb 2001: Water-ski Coach (Full/Part-time) – Lisa St John Waterski School (Florida, USA)
1996 – 2011: Water-ski Coach (Full/Part-time) – JB Ski – Wakeboard and Waterski
Affiliations 
ISRM: Member of the Institute of Sport & Remedial Massage
IOS: Member of the Institute of Swimming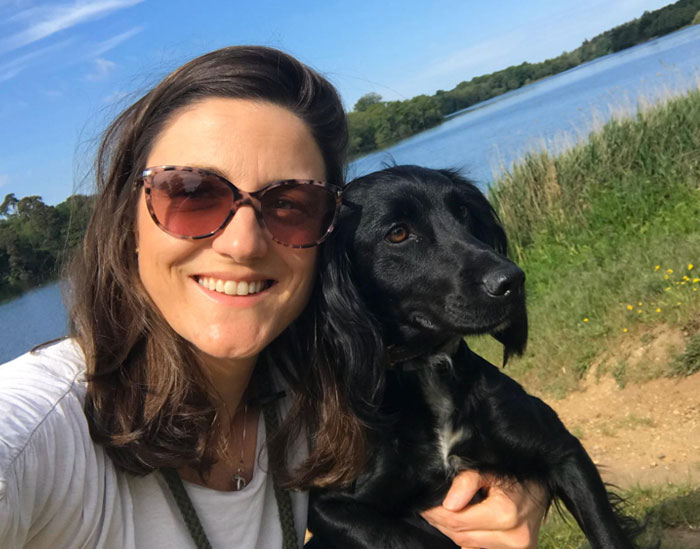 Chartered Physiotherapist
Daisy Wilson
Daisy qualified as a Chartered Physiotherapist 17 years ago at The Universtiy of East Anglia. She then worked and specialized as a Musculo-skeletal physiotherapist in the Hammersmith Hospitals NHS trust, London.
Daisy moved to Dubai in 2005 with her husband's job. There, she worked for 12 years in a highly regarded private sports injuries clinic, working closely with the team of physios, nurses, sports physicians and surgeons.
In addition to this, Daisy worked with the Porsche team during the "Le Mans 24 hour race" held annually in Dubai, all teams of the Dubai Rugby 7s 2005-2016, the runners of the Dubai marathons 2005-2016 and various music concerts, including the Justin Bieber Tour.
Daisy's post-graduate qualifications include acupuncture, dry needling, STOTT Pilates, hydrotherapy and manipulation. Daisy has a "hands on" approach to her treatments and enjoys assessing and treating all manner of injuries and ailments!
Daisy repatriated to the UK in 2017 and joined Medstead Physiotherapy in Sept 2018. She lives locally with her husband, children and spaniel "Millie" and enjoys a multitude of sports.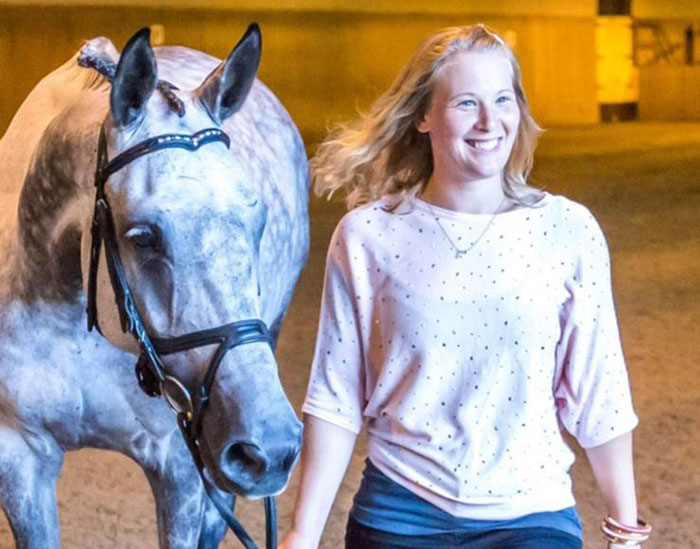 Chartered Physiotherapist
Hannah Gadsden
After graduating from the University of Hertfordshire in 2010, Hannah worked in the NHS for 2 years, before landing a private job as a specialist musculoskeletal physiotherapist with Reactivate Healthcare Ltd. Hannah has stayed with Reactivate for 7 years, working with acute and chronic sports injuries, pre and post-operative rehabilitation and within Hampshire's most prestigious private schools looking after paediatric sports injuries. Hannah continues to work with Reactivate Healthcare alongside Rider Focus Physio.
"After physio with Hannah I have less pain, feel more even and I can be more accurate with my aids" – Charlotte Dujardin, 2018
It was a natural progression to specialise even further towards treating and managing horse riders. After some inspiring work with Andy Thomas, the current USA team rider physio and having worked for many years with a variety of riders from different disciplines and levels, Hannah knew this was the route she wanted to pursue.
"As a rider, Hannah can immediately relate to issues that affect my riding which is a real help" – Maddy Taylor, 2018
While Hannah enjoys the challenge of treating elite athletes in all equestrian disciplines, she also understands how important being pain-free and balanced is for every equestrian, whatever their level. Improving comfort and performance for both horse and rider is so important so whether you hack at the weekend, hunt in the winter or compete every week, Hannah will be happy to help!
"Hannah was so positive after my injury & had me back walking in my first session"- Rosie Geaves, 2017
Hannah has competed in eventing to 2* & currently has 2 horses campaigning at 1* level. In-between riding & working, Hannah also helps to run a trampoline club, coaching all levels of gymnasts from pre-school to national level!
"Hannah found the root cause of the problem and as a rider herself, I felt she could really understand my issues!" – Katy Dziedzic, 2018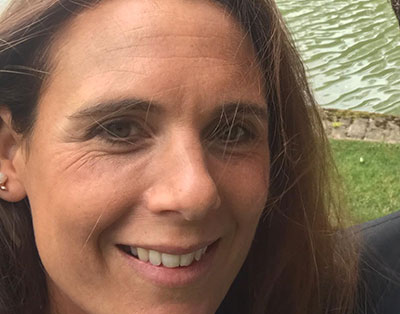 Chartered Physiotherapist
Roonie Coryton
Roonie has enjoyed working in a variety of settings and is passionate about helping people and guiding them through their journey of recovery.   She has 15 years of experience of treating a wide array of injuries and focusses on treating the cause of the injury rather than just the symptoms.  This approach facilitates a speedy recovery and return to pain-free activity – whether that be in high level sports or basic daily living – but also allows Roonie to address underlying physical limitations once and for all.  Roonie believes that targeted manual therapy and active rehabilitation are critical for long term resolution.
Roonie is passionate about sport, fitness and wellbeing, when not at work Roonie spends a lot of time exercising and enjoying the outdoors with her three young children.  She uses this experience in her treatment of injuries, whether elite or amateur.  She strives to ensue that all patients have a clear understanding of the importance of conditioning for injury prevention, which will also help to achieve your goals.
Clinical interests: Multi-ligament and Post-Surgical Knee Injuries, Complex Ankle Injuries, High Ankle Sprains and Hamstring & Adductor Injuries, Thoracic Outlet and Back pain.
Sporting interests: Running, Cycling, Triathlon, Rugby
Previous Work Experience: Bristol Rugby Club, Pure Sports Medicine, London Scottish Rugby Club, Cornish Pirates Rugby Club, England South-West Rugby